April 5th, 2023
Legally Speaking with Aron Benjamin: Talking Taxes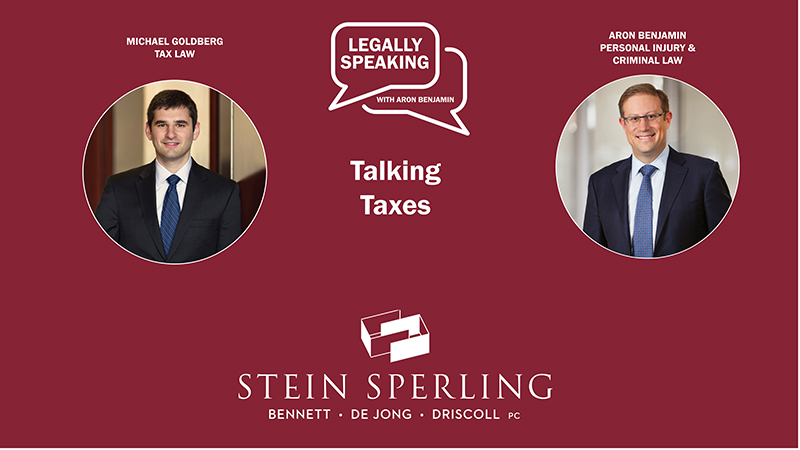 In this episode of "Legally Speaking with Aron Benjamin," we are joined by tax attorney Michael Goldberg to explore the complex world of taxes during tax season. With so many updates and changes to the tax code, it can be overwhelming to know where to begin. However, rest assured that Aron and Michael will break down everything you need to know in a clear and concise manner.
One topic making headlines is the rise, and in some cases fall, of cryptocurrency and how it fits into the tax code. Michael provides insights on how crypto is taxed and how to remain compliant with the IRS.
Additionally, the discussion covers the Inflation Reduction Act, which has been designed to mitigate the impact of rising inflation rates. Aron and Michael provide a detailed overview of how this act affects your taxes and suggest steps you can take to take advantage of it and words of caution for anyone who is looking into it.
Furthermore, the episode delves into IRS red flags and what you should avoid when filing your taxes including tips on how to stay on the right side of the law and avoid potential audits.
---