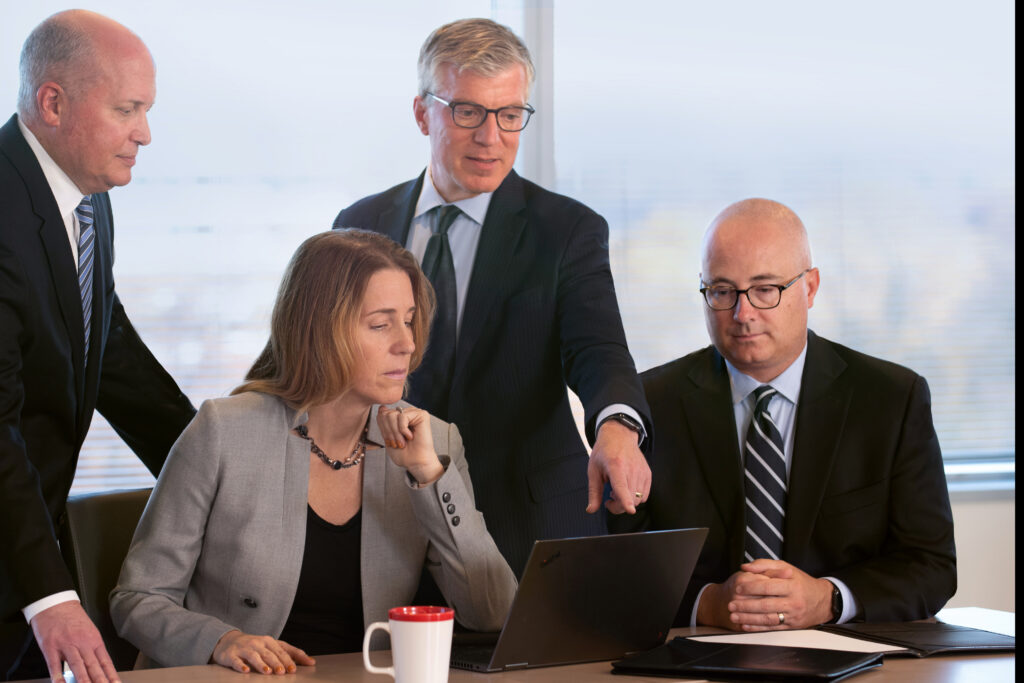 As we celebrate our 45th anniversary, Stein Sperling is proud of many achievements but especially our continued commitment to our clients. Founding partners Paul Stein, Don Sperling, and Millard Bennett believed that law could be more positively and meaningfully practiced by assembling a group of caring lawyers focused together on client needs and best outcomes. This attentive, uniquely, personalized approach to each client has nurtured our reputation for excellence, both in Montgomery County and beyond.
Your priorities are our priorities.
We evaluate our performance based on how well we advocate for your interests, accomplish your objectives and keep you informed.
Diverse experience. Singular focus
The Stein Sperling legal team is enriched by our diverse cultural backgrounds, interests and career experiences. Our diversity, equity and inclusion initiatives are central to the character and strategy of the firm, as well as our commitment to client-first service.
Whether working with our attorneys in estate planning, family law, business law or any of our other practice areas, we are committed to keeping you informed, prepared and protected.