February 18th, 2022
Important Notice Regarding Property Damage Claims
Posted in: Personal Injury Tagged: Fred A. Balkin
Author: Fred A. Balkin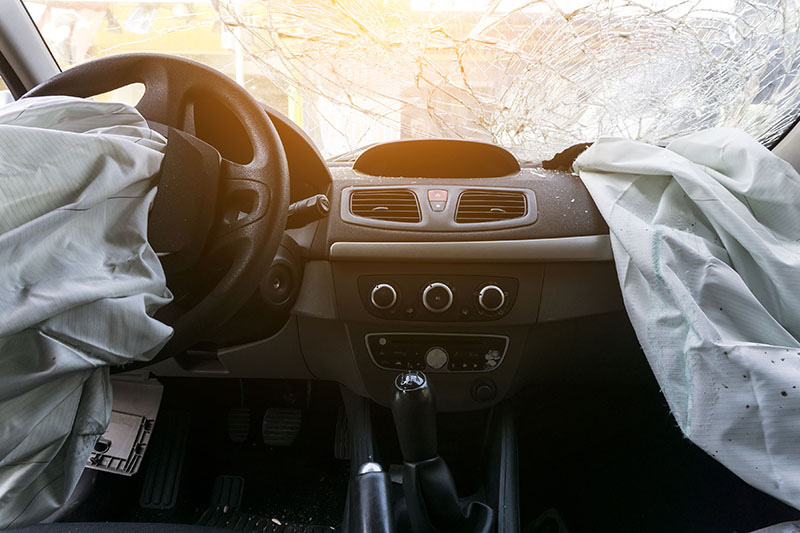 In an ongoing effort to keep our clients fully informed about issues regarding their personal injury cases, we want to bring to your attention disturbing realities regarding property damage claims which we do not see ending anytime soon.
In cases involving the repair of damaged vehicles, there is a nationwide shortage of replacement parts, especially parts made of aluminum alloys, which include most internal and external engine parts.

Stockpiles frequently found in Europe have all but dried up, leading to part manufacturers looking to other countries such as China, for example, for parts. Everything from shipping delays to COVID's continued challenges has caused the shutdown of production factories which makes getting OEM (original equipment manufacturer) parts difficult if not impossible. This in turn has caused repair shops, which themselves suffer from labor shortages, to seek remanufactured parts/recycled parts as the only means to repair a vehicle. Nothing in a typical automobile insurance policy requires an insurer/repair shop to use OEM parts, which has always been the case when client vehicles are more than a few years old.
In cases involving the total loss of a vehicle, a replacement for the totaled vehicle, if new, can cost $3,000 to $6,000 over the MSRP sticker price on the car. In December of 2021, the average new car customer paid $709 over the sticker price, a reality that affected 90% of new car buyers. Unfortunately, in many cases, our attorneys are seeing total loss vehicles being evaluated by insurers at prior market prices, not current overly inflated prices, which means if you have purchased a car recently you may not be able to get even close to what you have paid for it. Buying a used car is not much better, in fact, many used cars are now priced on dealer lots up to 40% above what they sold for pre- COVID.
To make matters worse, many insurers are refusing to extend rental benefits if and when clients experience delays in repairs.
Suggestions we have for our clients include:
Before dropping off the vehicle, ensure the chosen repair facility is operating at full capacity and is not predicting significant repair delays.
If part availability becomes an issue, be proactive and make sure the repair facility is promptly communicating with the insurance company.
Be prepared to accept the use of re-manufactured/recycled parts, which many times can be equally as good if not better than OEM parts made with cheaper alloy materials.
Understand new replacement vehicles are hard to come by, and therefore a replacement car may not be exactly what you want but may be the only option.
Do your research before purchasing a new car, including looking for leftover cars that may be a previous model year, staying away from luxury vehicles, and purchasing cars from dealers that have larger inventory.
Ask the insurance company about "replacement value coverage" and extended rental benefits, and if not offered, consider switching to insurance companies that offer these coverages.
The personal injury attorneys at Stein Sperling are fully committed to helping our clients navigate, to the best extent possible, property damages issues. We are living in difficult times and we all must adapt accordingly and be prepared to accept things we cannot currently change. In this regard, all of us at Stein Sperling appreciate our clients' understanding and patience and look forward to working together to resolve their claims.
Watch Getting Your Vehicle Repaired Despite Recent Shortages and Delays to learn more.
---