June 27th, 2022
Insuring your Tesla
Posted in: Personal Injury Tagged: Fred A. Balkin
Author: Fred A. Balkin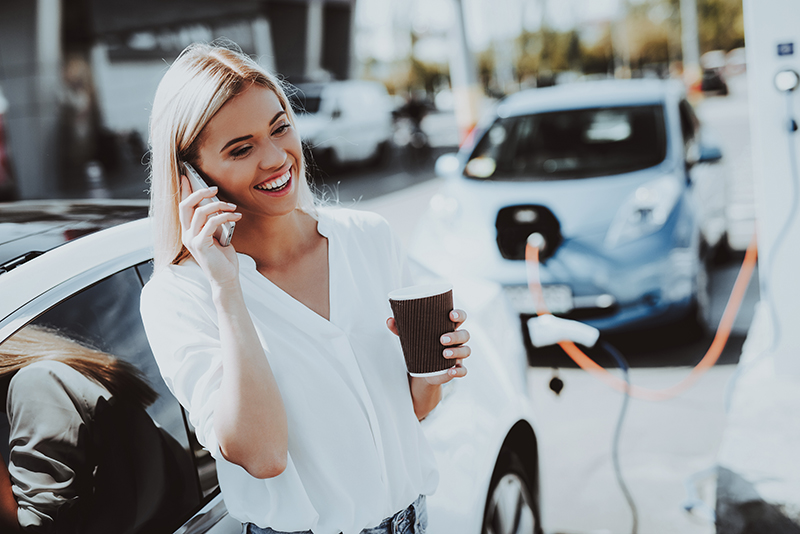 I just recently ordered a Tesla, and as a personal injury attorney I immediately started thinking about insurance. Initially, through my research, I learned it is almost impossible to steal a Tesla, both in part because you cannot "hot wire" the car or make a duplicate key and further the car is trackable by Tesla who can deactivate the car via a system like OnStar systems. As a result, I thought insurance coverage would be more affordable.
Unfortunately, I was surprised to learn that insurance for the Model 3 I ordered, for example, was being quoted at $1850 a year by a mainstream auto insurer in Maryland, with other carriers quoting more than $2300 per year (for a 60-year-old married man with no kids in the house, and perfect driving record, Factors that should make insurance very cheap for this car but clearly did not).
Cost of Insurance
I learned the average insurance cost for the Model 3 is $2200 a year, and much more for the high-end Tesla. The loaded Model S Plaid for example was almost $3700 per year. After significant research I was able to find an insurer called Hanover out of Pennsylvania who will write my car for $1563 if I pay the premium in full each year; however, they are unique because of the rental coverage they will include in the policy which is up to $6,000 per occurrence, as opposed to the other insurers typical rental max of $900-$1200 per incident. 
Reimbursement Coverage & Labor Cost Issues
While doing this research I also learned that there are two big issues when you insure a Tesla. The first issue is rental reimbursement coverage. When a Tesla is in an accident and needs body work, it can take substantially longer to fix, due to parts supply chain issues, a lack of licensed by Tesla technicians, and a shortage of body shops certified to fix Tesla cars. As a result, most auto rental endorsements do not contain sufficient rental coverage length to cover your Tesla down time in the shop. Further, rental rates for Tesla's can range from $80 to $150 a day, even though most insurer rental endorsements pay only up to $50 per day for a gas-powered car.
The most concerning issue with insuring a Tesla is that despite most commercial insurers jacking up premiums to insure a Tesla, two to three times the price of a gasoline powered car on the same policy, they are not agreeing to pay the increased labor cost to fix a Tesla. Labor rates are set by Tesla depending on the geographical area. In Maryland for example the labor rate is set at $60 per hour, where a gasoline powered car is $45 per hour. So typically, in Maryland for example, customers are being asked to shell out up to 40% of the repair cost, resulting from many insurers refusing to pay the increased Tesla labor rate.
What Can You Do?
So how do you as the consumer deal with this issue? The first thing you must do is shop for your insurance, make inquiries as to whether insurers are providing increased rental coverage, and whether they have accounted for the increased labor rate in your state in their underwriting. The good news is the press recently reported that Maryland and Florida are next to approve Tesla Insurance providing another option for EV buyers, although at this point it is unclear if the starting point will be cheaper or not for consumers. Formerly known as Balboa Insurance, the Tesla Insurance Company may be approved in Maryland now as early as the end of June and or July of 2022. Presently, Tesla writes insurance in nine states including Arizona, California, Colorado, Illinois, Nevada, Ohio, Oregon, Texas, and Virginia. There have been recent insurance filings in New Jersey, Florida and Maryland, and Tesla has stated its goal is to offer insurance in every state by the end of 2022.
Tesla will use real time driver data (except for California) and set up a safety score for each insured driver, which then determines premiums. Tesla will start with an average score to start the policy, which then will increase or decrease depending on the data they receive from the car and is then used to either raise or lower premiums. The best drivers could save 30-60% from commercial insurers, and average drivers could still save 20-40%.  Furthermore, I would expect their policies would be written with the EV vehicle in mind and would address the current issues with repair delays, although that remains to be seen once the insurance product is released. It is also worth noting that Tesla will write insurance products in the casualty, health, marine, and general liability products as well in the future.  As always, Tesla continues to be an innovator in every industry they enter.
---