July 1st, 2021
Minimum Wage Increases As Of July 1, 2021
Posted in: Employment Law Tagged: Darla J. McClure
Author: Darla J. McClure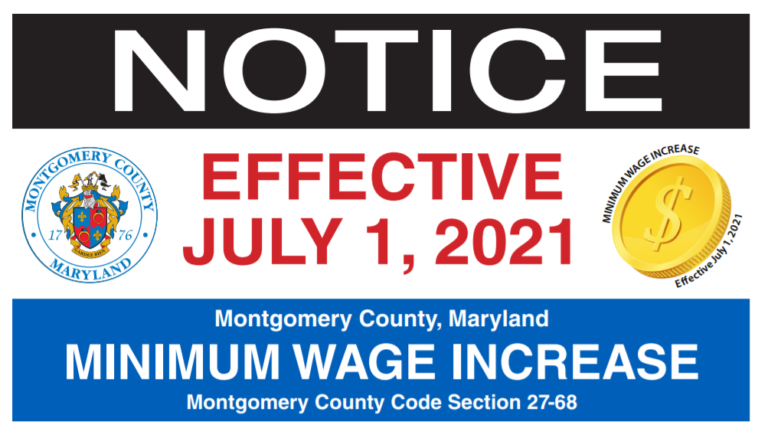 As of July 1, 2021, Montgomery County's minimum wage will increase as part of the annual adjustments set out in County Code 27-68. The amount of the increase will depend on the size of the employer.
For large employers, defined as those with 51 or more employees, the new minimum wage rate is $15;
For mid-sized employers, generally defined as those with between 11 and 50 employees, the rate is $14
For small employers with 10 or fewer employees, the rate is $13.50
Employees under the age of 18 working 20 hours or less per week are exempt from the minimum wage rate but must be paid at least 85% of the state minimum wage which is currently $11.75 per hour for large employers and $11.60 for small employers (i.e. those with less than 15 employees).
Washington, D.C., also has a minimum wage increase on July 1. Businesses in D.C. will see the rate increase to $15.20 for all workers, regardless of the size of the employer. Additionally, the base wage for tipped employees will increase to $5.05.
If you have any questions about the new rates or compliance, contact one of our employment law attorneys.
---