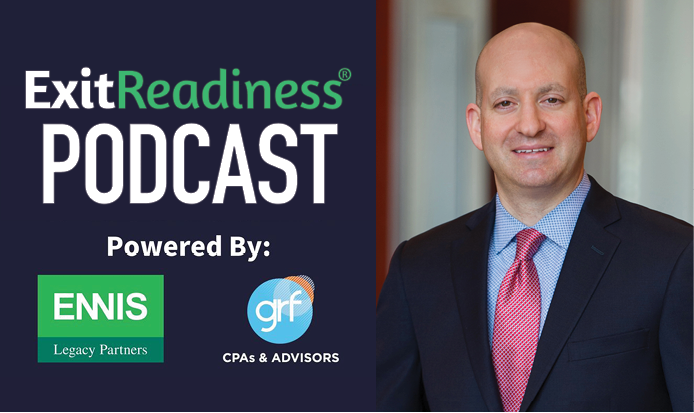 Rockville, MD (November 8, 2022)
Estates, Trusts & Probate Attorney Micah Bonaviri Speaks with Pat Ennis and Walter Dehyle, Hosts of the ExitReadiness Podcast

In the interview, Micah covered a wide range of topics, including:
Why estate plans need to coordinate with a business owner's exit plan
Why strategies that work for some assets in your estate plan may not work for your business
When it's a good idea to set up a trust
About Micah Bonaviri
Micah brings a breadth of knowledge and experience to his estate and tax planning practice, representing a wide array of individuals and families. He works with clients from every generation, including growing families, established professionals and retirees. Micah develops comprehensive estate plans of all types, and frequently counsels clients on asset protection, business succession planning, guardianships, charitable gift planning techniques, the impact of incapacity and issues involving trust and estate administration.
About ExitReadiness
ExitReadiness is a company dedicated to assess your needs and helping to prepare an exit strategy that's right for you. In their podcast, hosts Pat Ennis (ENNIS Legacy Partners) and Walter Dehyle (GRF CPAs & Advisors) interview subject-matter experts on topics related to building transferable business value and business exit planning and strategies.
One of the most important factors to remember is that being exit ready does not mean you have to be thinking about selling or transferring ownership right now. Being exit ready protects the value in your business AND shows that you are considering the impact of an unplanned event. It's something your family, employees and customers will thank you for if something unexpected happens to you that affects your capacity to run the business.