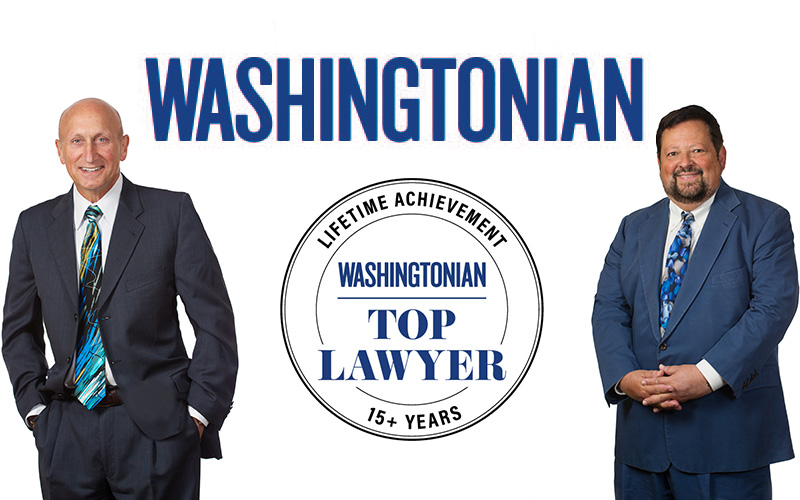 Rockville, MD (October 3, 2022) Two Stein Sperling Attorneys Named to Washingtonian's Top Lawyers Hall of Fame
Tax attorney David De Jong and Estates & Trusts attorney Steven Widdes were included in what Washingtonian magazine is calling their "lifetime achievement" award for area attorneys. The list includes attorneys who have been on the Washingtonian's Top Lawyers List for at least 10 of the past 15 years.
The magazine's Top Lawyers List is selected by survey of the local legal community, asking the question "whom would you trust if you needed legal counsel yourself?" in order to select "the best of the best" among their peers.