December 9th, 2020
Business Agreements and COVID-19
Posted in: Business Law Featured Tagged: Andrew L. Schwartz
Author: Andrew L. Schwartz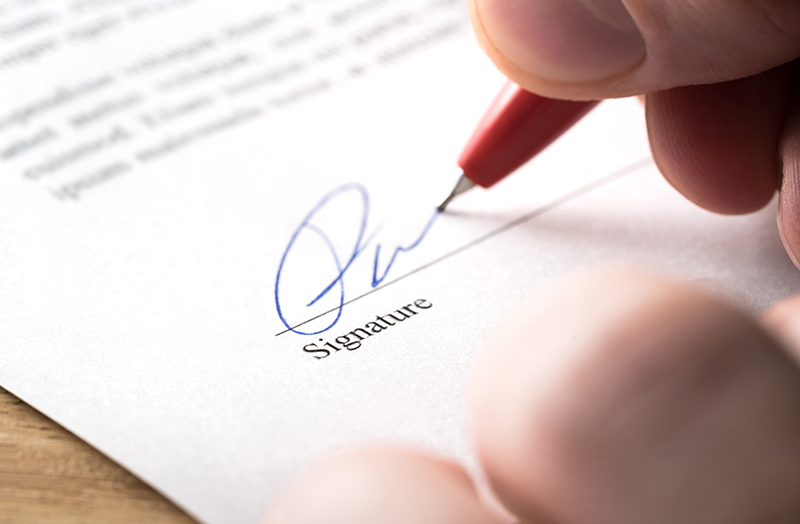 Have You Reviewed Your Business Agreements Lately?
One of the lessons COVID-19 has taught us is that serious events, with significant consequences, can occur quickly and without warning. During this time, all businesses have faced unique challenges and have had to pivot as a result of COVID-19. Many business owners have discovered that their neglect of having their business documents reviewed and updated could have substantial unanticipated consequences. Now that we have learned that unanticipated events can arise without notice, it is certainly an appropriate time to have all of your all your business documents and agreements reviewed and where appropriate updated, in order to be proactive and properly prepared for the future.
This is especially true if your agreements and contracts were drafted more than a few years ago. At that point in time, many of those documents were created for one set of circumstances, which may no longer appropriately apply. With the passing of time, laws (such as the application and enforcement of restrictive covenant provisions), taxes and circumstances surrounding a business (such as valuation, succession planning, and buy-sell circumstances) change, sometimes dramatically. These changes can mean that your agreements may no longer adequately address your current and future business needs or may no longer be enforceable.
At a minimum, it is likely that your current ownership agreements may be outdated, but with the changes that COVID-19 has brought us, they may also no longer reflect the current state of the business. Additionally, your business should review and update its policies and procedures in order to make sure that they are compliant with recent employment law updates as well as new policies you may now wish to implement.
The following is a partial list of typical contracts and agreements that you should review at least once a year, regardless of significant events such as COVID-19:
CORPORATE/BUSINESS GOVERNANCE
Shareholder/Buy-Sell or Limited Liability Company Operating/Partnership Agreement

Methods or formulas for the valuation of an ownership interest

Governance and management

Restrictions on transferability of ownership interest

Succession and transition

Corporate Documents

Articles of Organization/Incorporation/Charter

Corporate resolutions/minutes

Registrations and Licenses

Client/Customer/Vendor Contracts and Agreements
EMPLOYMENT
Employee Handbook
Sexual harassment and discrimination policy and procedure
Social media and computer use policies
Paid Time Off/Sick Leave policies
Employment Agreements
Employee vs. Independent Contractor
REAL ESTATE
Commercial Lease

Lease Amendments as a result of COVID-19

Office Space Sharing Agreements/Licenses
Successful business management means proactively reviewing and maintaining the necessary and appropriate legal documents to protect and sustain the viability of your business and permit you to pivot your business as a result of changes brought about by COVID-19. Regular review of these documents will help your business anticipate changes in a business and be able to adapt to unique circumstances.
---