December 22nd, 2022
Video Series: Legally Speaking with Aron Benjamin
Posted in: Family Law Tagged: Monica Garcia Harms, R. Aron Benjamin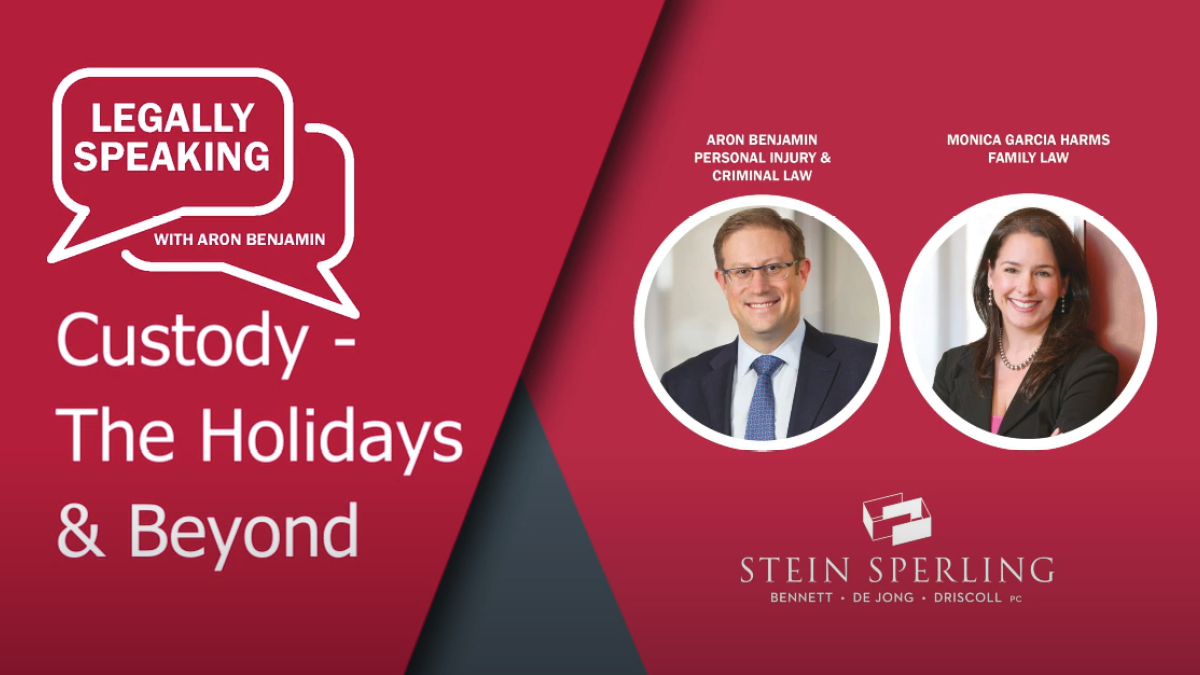 Custody – The Holidays & Beyond
Join Stein Sperling's personal injury and criminal law attorney Aron Benjamin as he speaks with family law attorney Monica Garcia Harms about child custody and the impact it has on families during holidays and throughout the year. Topics discussed include:
Visitation schedules
Impact on travel planning
Resolving disagreements between parties
Legally Speaking is a monthly video series, led by Aron Benjamin. This is the first entry in the series, discussing a wide range of topics with experienced attorneys across many of our different practice areas.
---