January 19th, 2021
District of Columbia Passes New Law Banning Non-Competes
Posted in: Employment Law Featured Tagged: Darla J. McClure
Author: Darla J. McClure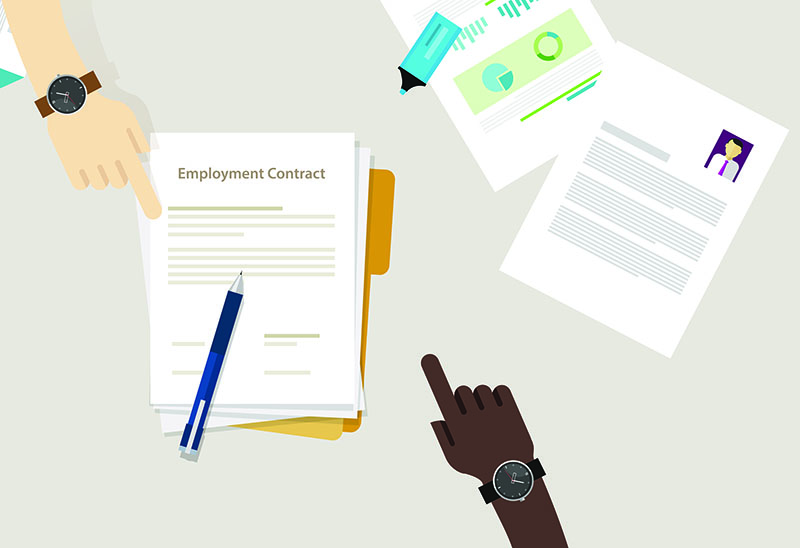 On January 11, 2021, Mayor Muriel Bowser signed into law District of Columbia's new Ban on Non-Competes Agreement Amendment Act of 2020 (the Act). The Act is not yet effective and will become effective after the expiration of a 30-day Congressional review period. It is expected that Congress will not interfere with the Act and that it will become effective sometime in the first half of 2021.
The Act goes a bit further than other laws we have seen in this country banning non-competes, as it not only bans non-competes after employment but also during employment. Specifically, the Act prohibits covered employers from having employees sign agreements which would restrict them, either while employed or any time after employment from:
Being employed by another company (regardless if they are a competitor);
Performing work or providing services for pay for another company; or
Operating their own business.
The Act applies to all covered employees irrespective of their salary level.
A covered employer is "an individual, partnership, general contractor, subcontractor, association, corporation, or business trust operating in the District, or any person or group of persons acting directly or indirectly in the interest of an employer operating in the District in relation to an employee, including a prospective employer." A covered employee is any "individual who performs work in the [District of Columbia] on behalf of an employer and any prospective employee who an employer reasonably anticipates will perform work on behalf of the employer in the [District of Columbia]."
The Act expressly exempts "medical specialists", which the Act defines as any individual who performs work in the District on behalf of an employer engaged primarily in the delivery of medical services, and who (1) holds a license to practice medicine, (2) is a physician, (3) has completed a medical residency, and (4) earns at least $250,000 in compensation per year. In addition, medical specialists must be given at least fourteen (14) days to consider any non-compete their employer asks them to sign.
The Act leaves many questions unanswered. For example, during employment, employees generally owe a duty of loyalty to their employers. What will be the impact of the Act on this duty in light of the ban being applicable during employment? In addition, what does it mean to be "operating in the District"? As we have seen during Covid, many companies that previously had physical offices in the District are now allowing their employees to work from home and are no longer maintaining a physical presence in DC. What about a company that has its principal office in Maryland but has employees who routinely travel to the District to meet with customers or clients – will that be deemed to be operating in the District? Furthermore, the Act does not expressly exempt non-solicitation agreements, which could lead to confusion as some Courts have taken the position that a non-solicitation of customers is akin to a non-compete agreement.
The Act does not restrict a company's right to prevent an employee from disclosing an employer's confidential, proprietary, or sensitive information, client or customer lists, or trade secrets. Also, the Act does not ban non-compete agreements entered into in conjunction with the sale of a business.
In addition to the ban on most non-compete agreements, the Act also states that employers are prohibited from retaliating against employees for refusing to sign a non-compete or asking or complaining about the existence, applicability, or validity of a non-compete provision or workplace policy the employee reasonably believes is prohibited under the Act.
Covered employers must also provide employees with a written notice containing the following language: "No employer operating in the District of Columbia may request or require any employee working in the District of Columbia to agree to a non-compete policy or agreement, in accordance with the Ban on Non-Compete Agreements Amendment Act of 2020." This written disclosure must be provided to employees no later than ninety (90) days after the Act's effective date, within seven (7) days after a new employee is hired, and within fourteen (14) days of an employee's request. Further, a covered employer cannot retaliate against an employee who requests this disclosure.
---