September 27th, 2021
What President Biden's Vaccine Mandate Means for Employers
Posted in: Employment Law Featured Tagged: Coronavirus, Darla J. McClure
Author: Darla J. McClure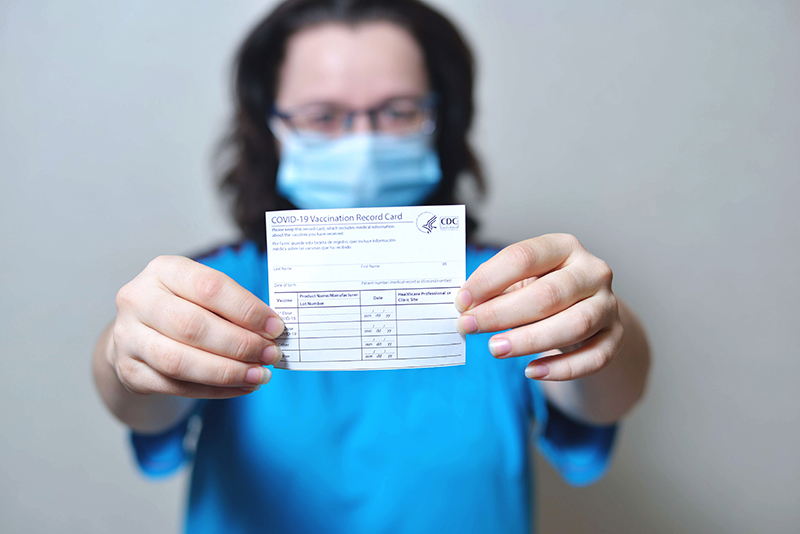 UPDATE: On January 13, 2022, the U.S. Supreme Court blocked enforcement of the OSHA Emergency Temporary Standard (ETS), which would have required all employers with 100 or more employees covered by OSHA's rules and regulations, to either require an employee to be fully vaccinated or produce a negative test result on a weekly basis. Employers do not need to comply with the ETS but are still permitted to establish rules on vaccination or testing (subject to state laws).
On September 9th, 2021, the "Path Out of the Pandemic" memorandum was issued from President Biden. The memorandum included an announcement that all employers with 100 or more employees will soon be required to implement a vaccine mandate or require weekly testing of unvaccinated workers. Here are some FAQs for employers on next steps.
What comes next?
The new vaccine mandate will come from the Department of Labor Occupational Safety and Health Administration (OSHA) who is developing an Emergency Temporary Standard (ETS), which would require all employers who are covered by OSHA's rules and regulations and have 100 or more employees, to either:
Require an employee to be fully vaccinated; or
Require any employee who remains unvaccinated to produce a negative test result on a weekly basis before coming in to work.
The rules are expected to include an additional provision requiring employers to provide paid time off to employees for time spent getting vaccinated and recovering post-vaccination, although it is still unclear as to whether the employer may require the employee to use already accrued but unused paid time off.
When will the new rules be implemented?
There's some uncertainty about the timing of the ETS. Prior COVID-19 related Emergency Temporary Standards have taken up to six months to develop, however OSHA initially indicated that this ETS would be issued within weeks.
What happens once the ETS is issued?
Once the ETS is issued, more details will be available on the exact timing and details for employers to come into compliance. The ETS can remain in place for six months, after which it must be replaced by a permanent OSHA standard, which will undergo the typical notice-and-comment period before implementation.
How Should I Start Planning?
Employers who start encouraging employees to get vaccinated now will have an easier time complying with the new ETS once it is issued. Begin thinking now about whether to mandate vaccination or allow weekly testing as an alternative. Employers who meet the 100 employee or more standard will need to act quickly to get their policies, administration and tracking into place.
Employers are permitted to ask employees if they have been vaccinated and can request proof of vaccination but cannot require employees to provide any medical information as part of that proof. Employers who elect to mandate the vaccine without a testing alternative should also be prepared to accommodate requests for medical or religious exemptions.
As you begin to plan, contact one of Stein Sperling's employment law attorneys with any questions you may have about how these impending rules may impact your organization.
---